Best Hair Salon in Vaughan- Define Hair Studio
You're Not Properly Dressed Until You Have Great Hair
Your hair plays critical role in enhancing your appearance therefore finding best hair salons near me is very important.  A perfectly done hair cut, balayage, or hair extensions give a striking look to your overall personality. You should carefully select the hair studio or salon that provides you top-notch services. Define Hair studio is your premier luxury Hair Salon in Vaughan.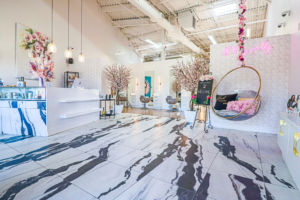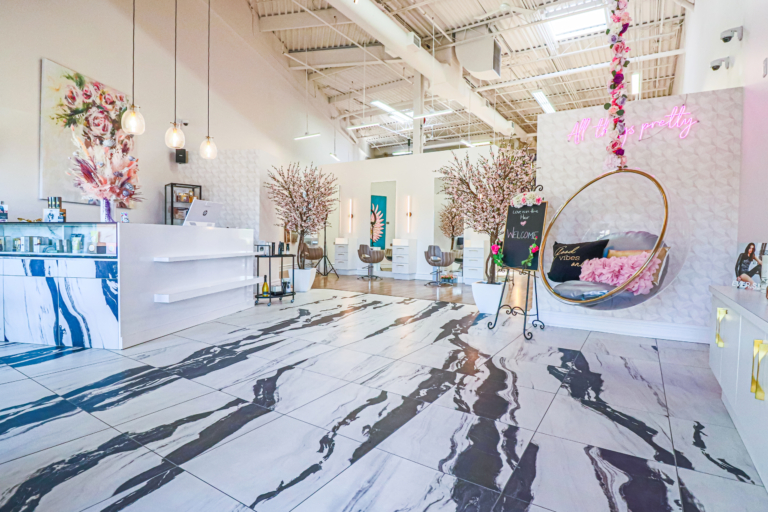 Make Your Unique and Glamorous Style Statement with Define Hair Studio
At Define Hair Studio, we provide you with unique and personalized hair and beauty services. Our fun and welcoming studio fills your heart with joy and compels you to visit us repeatedly for your hair and beauty concerns.
From hair styling to cutting, hair treatments to color, perfect brows to artistic nails, makeup, and innovative facials, we do it all to help you make a glamorous style statement. We offer the hottest trends, elegant looks, friendly ambiance, and good vibes that give you positive and feel-good energy about yourself. When you leave our hair studio, you'll look not only great but also feel great!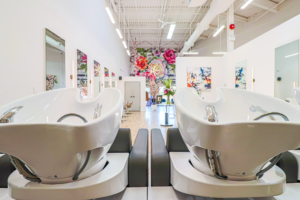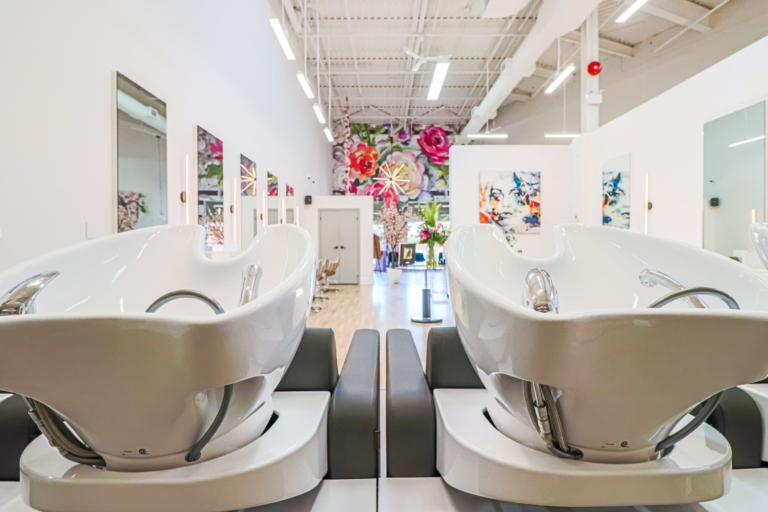 Friends May Come and Go, But We Are Here to Stay with You!
At Define Hair Studio, we have a fully equipped salon with the latest equipment, studio lighting, and lively social media props that give you a satisfying experience. Our professional and friendly staff not just helps you achieve your dream hair but also serves as good listeners who believe in developing long-lasting relationships with every client. When you visit us for any hair service, you take home beautiful hair with experience and memories to cherish.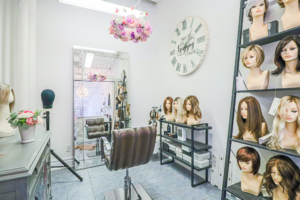 Preparing You to Face the World Beautifully and Confidently
Define Hair Studio offers a spacious creative space of 3000 sq. ft specially designed to provide enough spacing and privacy for every hair service. Our hair studio fills you with feelings of lightness and joy in an impressive, aesthetically appealing environment that you have never experienced before.
We prepare you to embrace yourself beautifully and confidently. Our experts give you exquisite looks and hair that augment your personality and take your confidence to a whole new level. When you walk out of our salon, you feel much more satisfied and happily ready to meet everyday life challenges with your great looks and self-esteem.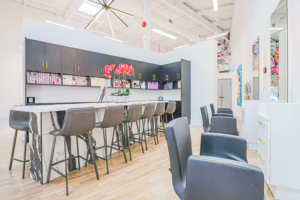 What We Offer
Redefine Your Style with Us
As a leading creative salon and spa in the area, Define Hair Studio helps you redefine your style. We give you an opportunity to play with your looks every time you visit us. Imagination has no limits at Define Hair Studio. We can transform your style vision into a reality with our creative services. Our specialist staff makes you feel and appear awesome while giving you the looks that you and the people around you will fall in love with. Our services are not just limited to hair transformation but encompass a range of other beauty services: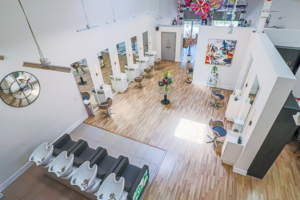 Blonding
Get the most trending blonding services to revamp your appearance. Whether you have short hair or long, thick or thin, our experts help you select the best style. From balayage to full foil, glaze refresh, to color correction, we have it all covered.
Hair Coloring
Are you experiencing greying hair or not happy with your existing hair color? Visit Define Hair Studio to get a refreshing and beautiful hair color that matches your skin tone and personality. From root touchup to full color and color correction, we have it all.
Hair Treatments/Cuts
Our hair specialists are experts at providing innovative haircutting services. Whether you have short or long hair, curly or straight, we give you a haircut and treatment that enhance your personality and give you a look you desire.
Hair extensions
Hair extensions have become the hottest trend of the day. Applying hair extensions is an art and science, and we are experts in it. We use advanced hair extension techniques according to your hair type and concerns to realize your luxe hair dream.
Spa
If you are looking for an ultimately relaxing and enjoyable spa experience, Define Hair Studio is the right place to visit. From signature facials to collagen facial, teen facial to men's facial, you get it all at our hair studio after a skin consultation by our expert.
Nail art
Beautiful nails translate to beautiful hands. We offer the trendiest nail art and manicure services that give you gorgeous nails and pretty hands that you'll love. If your nails break easily or develop cracks when they grow, we can help with our nail repair services.
Beauty
Let your inner beauty radiates through your beautiful face with our range of beauty treatments and makeup services. We integrate the art of makeup with beauty to give you a genuinely classy appearance that makes you feel fabulous and on top of the world!
Lip Blushing
We let your lips do the talking with our high-end lip blushing services. You can contour, add definition, volume and have permanent rich lip color or semi-permanent lip liner with lasting and natural-looking results that give you pout-worthy lips.
We Invite You to Visit and Play with Us!
Once you visit Define Hair Studio, we are sure it will become your go-to place for all your hair and beauty concerns. We give you an open invitation to visit us to discover the most fun and playful environment and staff that makes you fall in love with our salon. We provide you a completely secure and private atmosphere with elements of fun and joy that you'll become our regular and long-lasting client. So next time you search for best hair salon near me, consider Define Hair Studio.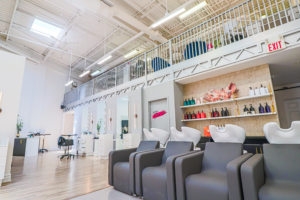 Are you ready to take your beauty game to the next level? Book your appointment with us now!